CURRENTA: FOR A NEW CHEMISTRY.
We are CURRENTA. We manage and operate the CHEMPARK – one of the largest chemical sites in Europe located in Leverkusen, Dormagen and Krefeld-Uerdingen. As a modern service company, we put our customers first – by creating best conditions for their research and production facilities. Our range of services includes e.g., on-site material and energy supply, a wide variety of analytical services, environmental issues management, infrastructure services and reliable safety concepts. Everything our customers need. For a new chemistry.
Who we are and what we do
Who we are and what we do
Chemical companies need to concentrate on their core business: production. That is why we take care of everything else. With our services for the chemical and chemical-related industries, we create high and sustainable value. For a new chemistry.

More than seventy companies from production, research and service sectors create synergies at the CHEMPARK. One third of North Rhine-Westphalia's chemical production takes place at the Leverkusen, Dormagen and Krefeld-Uerdingen sites.
Sites in Leverkusen, Dormagen and Krefeld-Uerdingen
We want to secure the chemical site with future technologies. Actively shape change – and become a sustainable chemical park operator. With hydrogen, renewable energies, heat pumps – and many other innovations. We rely on the expertise and commitment of our employees to help shape the CHEMPARK of the future and drive forward change. In a sustainable way. For a new chemistry.
Developed by employees, supported by the organization: We have paused together as a company and found ourselves. In workshops, 65 employees asked themselves this question: Who do we want to be, what do we stand for? The answer turned out like this: With a clear focus on sustainability, we want to connect people and industry.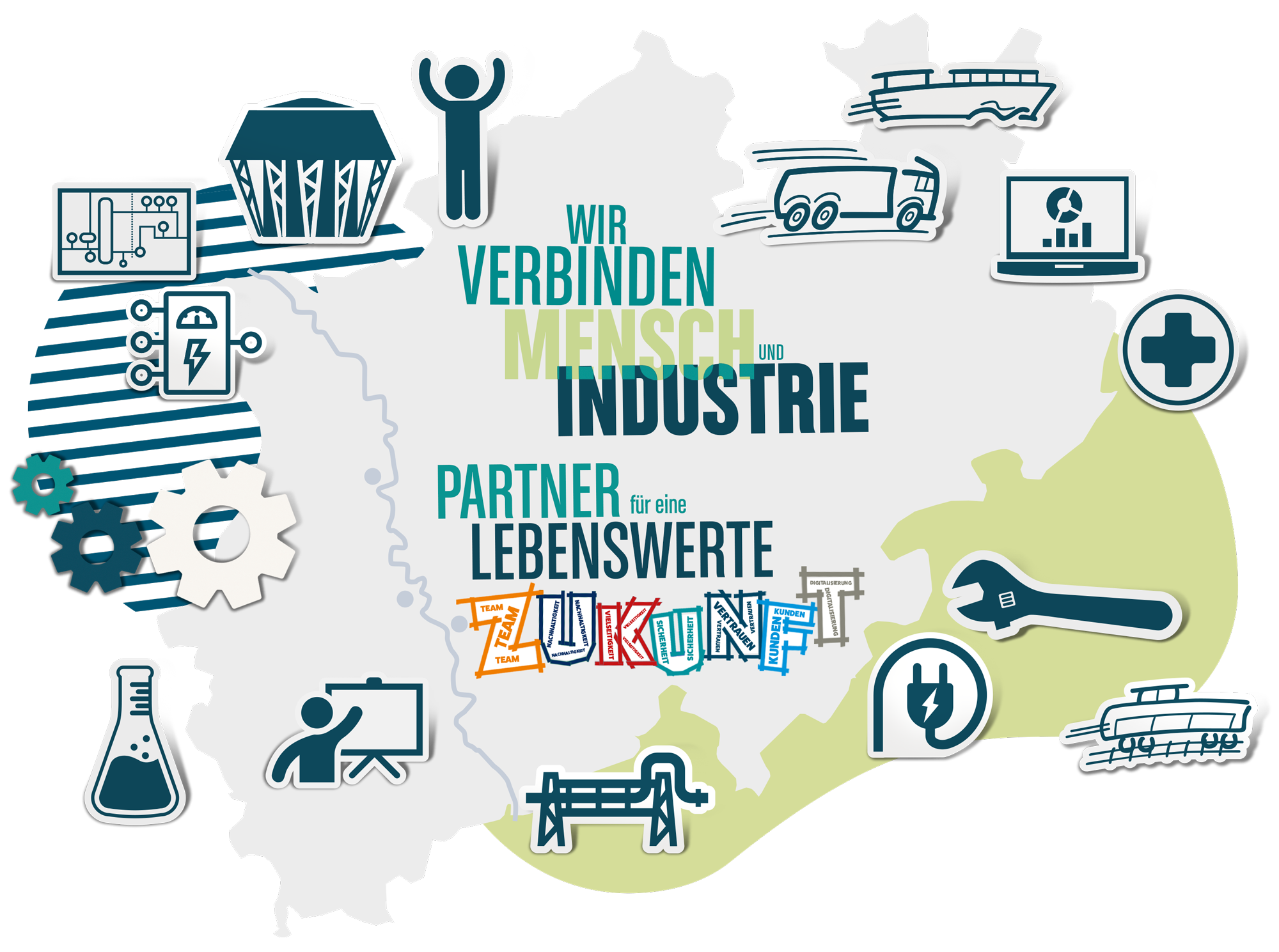 Business Unit Site
We secure the licence to operate the
sites through
and innovative services.
Product areas: Analytics | Education | Health Protection | Permitting Services | Building and Site Services | Safety | Service Development | Industrial IT | Chempark Fire Department | Chempark Protection | Chempark Infrastructure.
Business Unit Energy
We are shaping the transformation toward greater sustainability and climate neutrality: away from fossil fuels and centralized power plants toward more decentrally generated and green energy.
Product areas: Energy Systems | Natural Gas Networks | Electricity Networks | Steam & Heat | Compressed Air | Natural Gas | NEMo | Electricity | Technical Gases
Business Unit Circularity
We offer our customers efficient and
competitive products and services for consistent and
sustainable circular economy.
Product areas: Wastewater | Water | Landfill | Waste incineration | Exhaust air incineration | Recyclables collection | Refrigeration
Chemion Logistik GmbH
Rail, truck or ship: Chemion Logistik offers a wide range of logistics services in the chemical and chemical-related industries. Many years of experience in site logistics and in the handling of hazardous goods characterize us.
Tectrion GmbH
Repairs, service, maintenance: Tectrion's team knows exactly the pulse of the plants. They are the partner for large and small orders directly on site.
Group Functions
The Group Functions support successful management at all levels.
Areas: Key Account Management | Internal Audit | Transformation Office | Procurement | Human Resources | CHEMPARK Office | E2E Processes & Shared Service | IT | Health & Safety | Plant & Process Safety | Communications & Marketing | Environmental Affairs | Management Systems | Legal & Compliance | Treasury & Insurance | Tax | Controlling | Accounting | Re-Design NEMo | Restart Bürrig
Our employee representatives
Currenta is owned by funds managed by Macquarie Asset Management, the asset management arm of the Macquarie Group.
For further information please visit www.macquarie.com.